Seelos Events Worldwide
ST.MANG BASILICA FÜSSEN GERMANY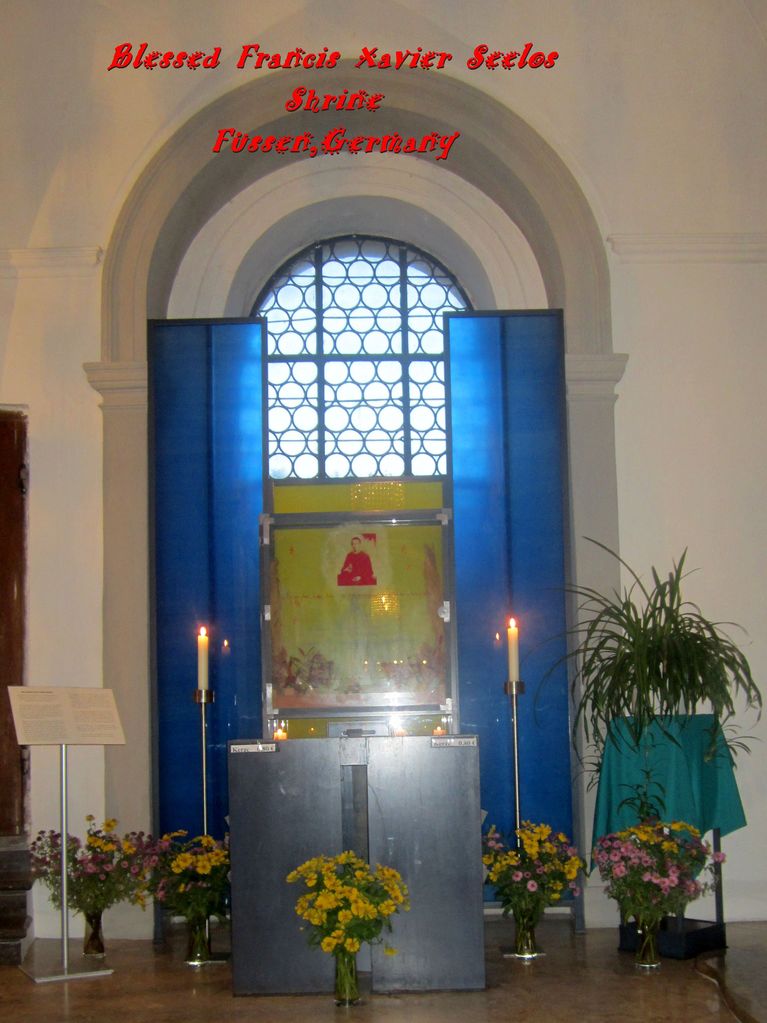 TBA
St. Mary's Assumption Church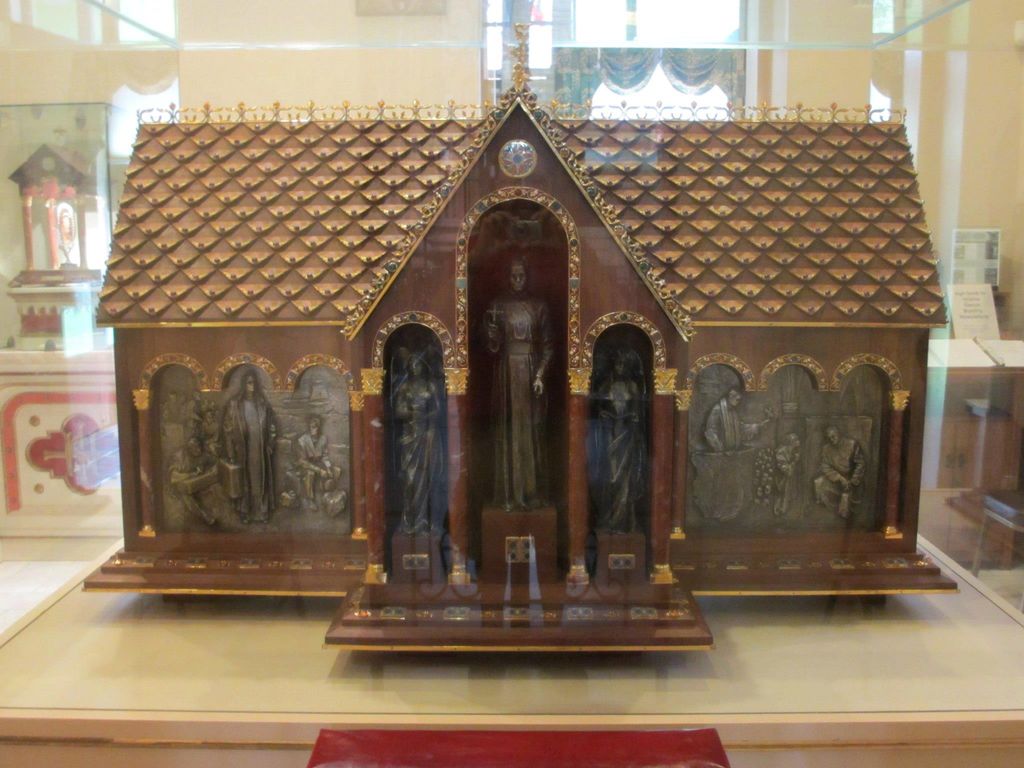 PHOTO COPYRIGHT PAUL SCHWARTZ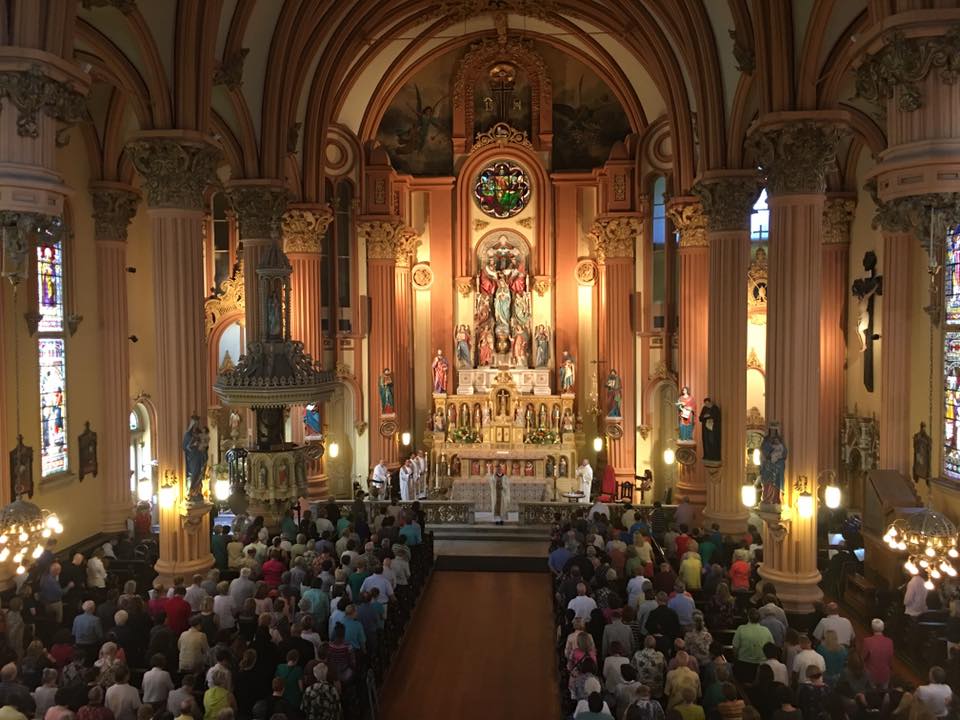 Seelos Mass in St Mary Assumption Church,New Orleans-
©
PHOTO COPYRIGHT-Michelle Nawaz,New Orleans
St. Mary's Assumption Church
919 Josephine Street (Corner of Josephine & Constance Streets)
New Orleans, LA 70130-5071
SEELOS CENTER NEW ORLEANS PILGRIMAGE TO FÜSSEN TO CELEBRATE 200TH ANNIVERSARY OF THE BIRTH OF BLESSED SEELOS
Father Harry Grile,Executive Director of the National Seelos Shrine in New Orleans is arranging a Pilgrimage to Füssen in the first week of May 2019.He has chosen Mary Perricone of Travel Central based in Metairie, LouisianaUSA to put the trip together and lead it.
Visit the newly renovated Shrine/Museum Seelos Welcome Center
OPEN: M-F 0900-1500hrs Sat: 1000-1530hrs
Blessed Francis Xavier Seelos Parish
and St. Gerard Community for the Deaf
3037 Dauphine Street - New Orleans, LA 70117
First Friday of the Month Friday/Primer Viernes (Church)
7:00 pm. Healing Mass
and Blessing with Blessed Seelos Relic. (Bilingual) followed by all night Adoration of the Blessed Sacrament(2000hrs-0800hrs Saturday)
St Catherine Siena Parish
Mobile Alabama
BLESSED SEELOS PRAYER GROUP: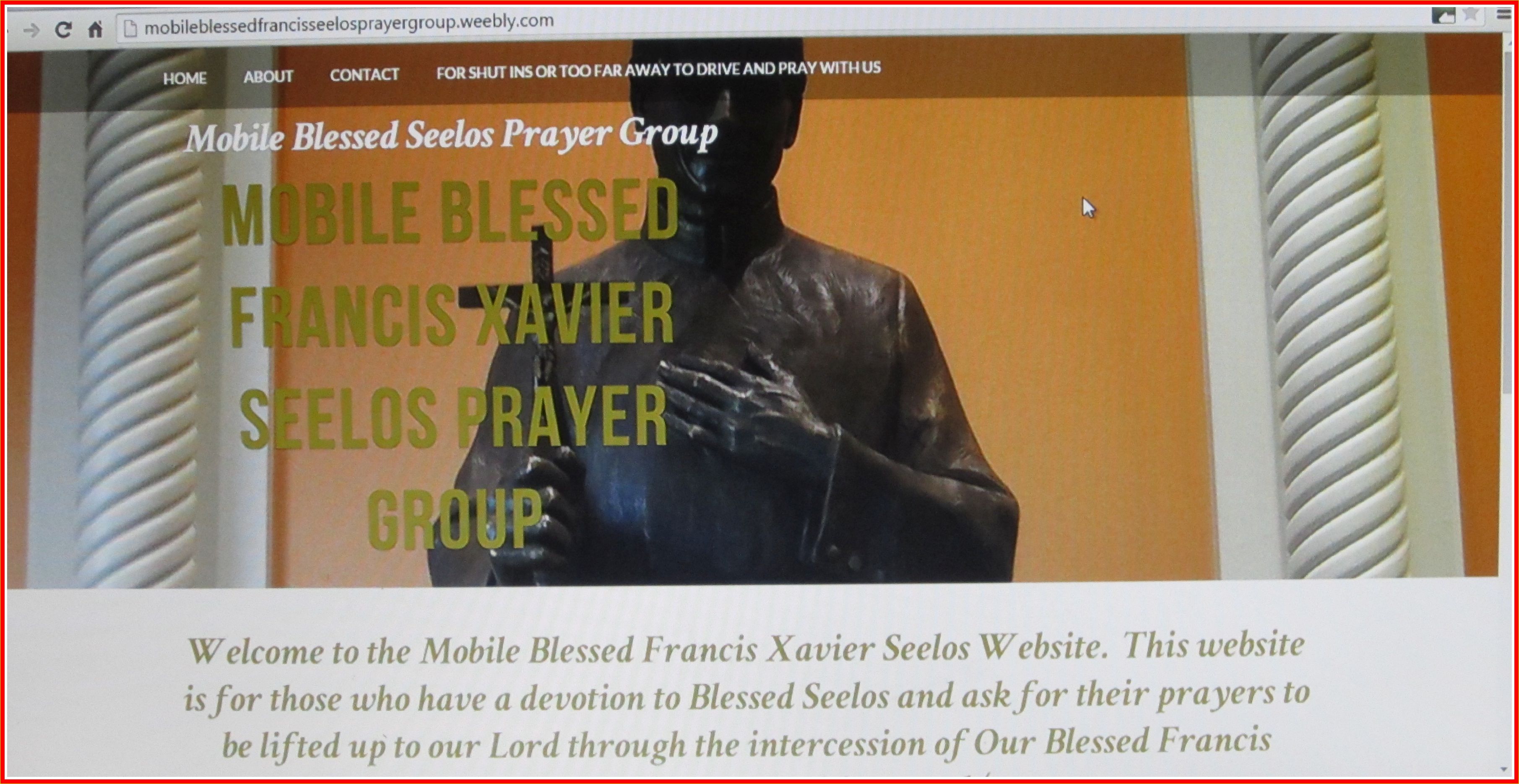 The St. Catherine's Blessed Seelos Group meets every
Tuesday evening.1730hrs Cenacle Prayer Hour. 1800hrs Holy Mass
All are invited to attend. For more information
about the Seelos Group, please contact Maria
Ann at 753-2416


Our Lady of Prompt Succor Church
146 Fourth Street

Westwego, Louisiana 70094

Tele: (504) 341-9522

Fax: (504) 341-5957
Blessed Seelos Prayer Group
Meets on the last Monday of each month in Badeaux
Hall.Begins 1900hrs and ends at 2000hrs.
A crucifix containing the relic of Blessed Seelos is available for veneration.
Please contact Tim Rivers at seelosprayergroup@gmail.com
Christ the King Catholic Church
711 College Avenue
Daphne,AL36526
Tel:-251 626 2343
BLESSED FRANCIS XAVIER SEELOS PRAYER GROUP

The mission of the Blessed Francis Xavier Seelos Prayer Group is to minister to the sick and dying; to pray for our country and the canonization of Blessed Francis Xavier Seelos. The group also prays the rosary at a family's request prior to funeral Masses.
The 1st group meets weekly on Thursdays at 11:00 am in the Immaculata Center.
2nd group A second Blessed Francis Xavier Seelos Prayer Group meets Tuesdays, 7:30am in the Immaculata Center.
Coordinators: Ethel Smith 251.625.1605 and Pat Ernst 251.625.1262
Blessed Francis Xavier Seelos
360 Lameuse Street, Biloxi, MS 39530,USA

FUTURE EVENTS TO DO WITH BLESSED FRANCIS XAVIER SEELOS
IF YOU KNOW OF AN EVENT TO DO WITH BLESSED FRANCIS XAVIER SEELOS
ANYWHERE IN THE WORLD,PLEASE LET US KNOW THE DETAILS AT seelosinfuessen@yahoo.co.uk
Eucharistic Renewal Books
EUCHARISTIC RENEWAL BOOKS
Chy An Pronter
Bossiney Road
Tintagel
Cornwall
PL34 0AQ
United Kingdom
Tel/Fax
0044 (0) 1840 770663
email
books@eucharisticrenewal.org